Losing a job is a trauma comparable to a divorce or a car accident. The unemployed, especially if they left the position not of their own free will, but due to circumstances, often feel demoralized.
Work is commitment, framework, communication. Unemployment is like jumping out of an airplane without a parachute. Waiting for a black day when there is nothing to pay the bills with increases anxiety. And the constant and exhausting check of mail and job sites, the lack of response from employers and recruiters leads to the fact that job seekers begin to doubt their own value in the job market.
In a situation of forced vacations, it is hard for business owners, and employees, and optimists, and pessimists, and employees of a state enterprise, and a private one. Looking for a job now is not at all like looking for it in the "pre-coronavirus era."
"When the recruiting agency ignored my letters for three weeks, I involuntarily began to think: was I really a good programmer? Was I capable of anything? All my achievements were suddenly called into question, "admits 34-year-old Sergei, whose company closed an entire department after the announcement of the self-isolation regime.
Miraculously, he managed to get through to the headhunter, and it turned out that the agency was in about the same situation: many customers paused. And this further exacerbates the already difficult search for the desired position.
"This is not the first time that I have remained unemployed," sighs 38-year-old Svetlana. – But the previous time I did not leave alone, the leadership of our company changed and many of my colleagues did not want or could not stay. It calmed me down: there are many of us. And now I see a competitor in every unemployed person. I understand that I was left overboard not because a bad specialist, but just objectively the market collapsed. And people like me, the sea. But that doesn't make it any easier for me. "
Already today, different and contradictory forecasts are made about which areas will suffer more and which less. But many recruiters and analysts agree on one thing: competition in the labor market will indeed increase, and not all those qualities that were valued before the pandemic will be in demand. How to rebuild in new conditions?
Lost "I"
"I remember the 90s when I was a high school student. Our father, an engineer, could not feed us, they didn't get paid, and he did technical translations from Italian at night in order to make some money, "recalls 48-year-old Irina. – Mom worked as a Methodist, and she was also paid late. And then I got a job as a cleaner in my mother's technical school, in the morning before school or after school I went there and washed the floors and toilets.
I was proud that I could help my family to cope with difficult circumstances. Even now I am ready to go where there is money. For me the title of the position is not so important, I understand that this is a temporary measure and I will return to the profession as soon as possible. "
But not everyone is so light on changes in social status. One of the tests of the unemployed is the loss (to one degree or another) of their own identity.
"Until now, a person was an engineer, accountant or teacher – but now who is he? – business coach Evgeniy Kreslavsky argues. – Was in demand as a professional, and suddenly no one needs it.
Your own uselessness is felt especially acutely when you have to agree to temporary odd work out of despair. We are losing our status and confidence, this is a real loss, and it takes time for us to mourn it and adapt to the changed circumstances.
"Before starting a new life with renewed vigor, you need to learn to cope with your fear and confusion, learn to accept a new situation, without condemning yourself to seclusion and self-reproach," says psychotherapist and coach Mark Traverson. "We have to go through a breakdown, anger and sadness."
For those for whom salary or professional status determines their own importance, it is more difficult to accept the loss of a job. But each of us is more than our work, Evgeny Kreslavsky reminds us. The more interesting life in your free time was before, the easier it will be to get through the period of unemployment.
Priorities also need to be set. Summarize the previous career, to understand where we are and where to move on. A destructive period of unemployment is sure to be followed by a period of creativity, Mark Traverson is sure.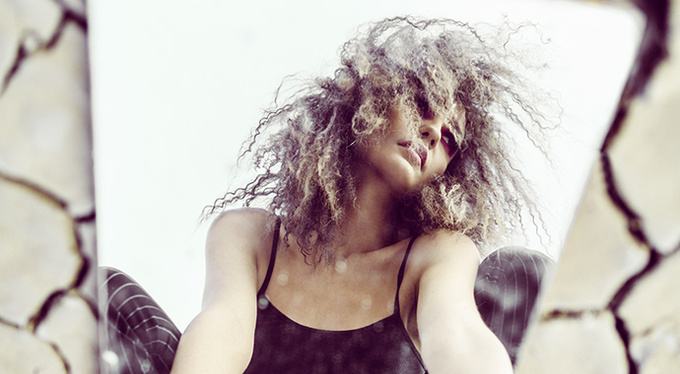 Resource audit
Experience transforms into action gradually.
"For this it is necessary to look at the situation from a different, unusual angle, to reformulate it," recommends Yevgeny Kreslavsky. – Not "I'm unemployed", but "I have another job now, it's called" job search ".
What is it? To understand this, you need to give yourself answers to two questions: "What can I do?" and "What do I want?", to assess their knowledge and skills, including those that may not have been used in the previous job.
Make a plan of action and follow it, recommends Evgeny Kreslavsky: "The very discipline of its execution will help to keep the tone. And then there will be no reason for embarrassment or shame: just at the moment we realize ourselves differently. Not the way they did it before. "
Before you start mastering the bases of recruiting agencies, it is useful to do your "homework," says existential psychotherapist and business coach Natalia Tumashkova. Ask yourself a few questions: "Where and when did I feel happy, fulfilled?" Take yourself an "excursion" through childhood and youthful memories: "Where did I experience the feeling that I want to experience now while working?"
The next step is to take inventory of your own resources. All the skills and abilities that have accumulated over the years of life can be used as keys to mastering a new business. What did you learn about yourself during self-isolation? Has your business gone bankrupt? What's left? Experience, contacts, skills, partners?
Study the labor market: what can you do, where can you apply your skills and experience? Which of your friends is ready to join or, perhaps, invite you to work? In addition, today there are many courses and types of additional education that can be combined with the main job.
5 steps to maintain status
Even in a situation of economic turbulence, some of us strive to maintain our profession and status. Konstantin Borisov, the founder and head of the executive search company, recommends in this case:
1. Review your own experience and formulate a personal "value proposition" – what is unique in your profession or market segment you can offer companies. Suppose you have a proven track record of bringing machine-building companies out of the crisis – then you focus your efforts in this direction.
2. Check your value proposition against the market perception of you. It is important not only what you can do, but whether the market believes that you can do it. For example, you are a woman and an unconditional professional, full of determination, but claiming to be a primordially male sector of the economy that "does not believe" in your ability to succeed in business. Then get the advice of industry-respected experts.
3. Assess your capabilities and readiness for entrepreneurial or consulting activities. Some professions – for example, a full-time PR director – will remain in the well-fed past for a long time. But the need for corporate PR support does not disappear; it is increasingly being outsourced. Look for projects in which you can work outside the state.
4. Conduct a thorough audit of your network for contacts in the subject area or region of interest. On closer inspection, it often turns out that a classmate friend has become a partner in a reputable consulting company, and a university friend has become a member of the board of directors of the corporation you need.
5. Select a trusted guide. There is no market for resumes of serious football players: they are represented by agents. Self-directed, especially fan-based, resume mailing and responses to different vacancies in one company discount the image of a professional in the eyes of potential employers – he looks like an unemployed person ready for any adventure. Avoid this.