Green therapy: the healing power of nature
A conscious reunion with nature helps reduce stress and stabilizes the psyche. Ecotherapy is a trend that is becoming increasingly popular in the era of urbanization, and its effectiveness has been proven by research. What is his philosophy and exactly what benefit can it bring to children and adults?
Health and beauty
Antistress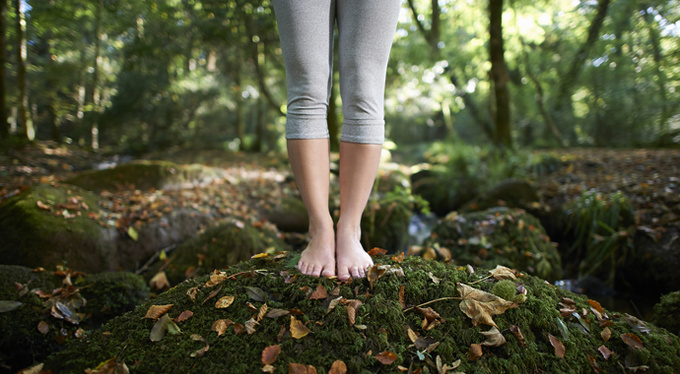 At the next round of the development of civilization, humanity is making an attempt to return to the roots – in the bosom of nature, where it came from. "Green", or ecotherapy, is the practice of ecopsychology, the formation of which we owe to the American historian, culturologist and counterculture theorist Theodor Rozzak. Today, ecotherapy is one of the areas that is gaining popularity in the West and in Russia.
We are part of the ecosystem
The concept of ecotherapy is quite obvious: since humanity is part of the living world of the planet, our psyche cannot exist separately from the entire ecosystem. Therefore, synchronization with it helps to stabilize the psychological and physical state of a person. Thus, the essence of ecotherapy is the connection with the Earth's biosystems, which, according to many experts, have the ability to self-balance.
"Tuning" to the rhythm of a living planet helps a person to bring the psyche and some aspects of physical health into a healthy balance. "I had the opportunity to spend 10 days in Costa Rica to restore strength. There, I quickly realized how much for me, a citizen to the marrow of bones, such a connection with nature was necessary, "says psychotherapist Sam Louis. – It gave me the opportunity to disconnect from the hustle and bustle and reunite with my deepest essence.
On walks in the Costa Rica National Park, I saw many animals, insects and plants. And, unlike my other trips, where I acted as a tourist and a consumer, this one was completely different in feelings. Instead of "taking" —that is, eating, drinking, seeing and living — I turned on. Through my inner self I became a part of the world of nature and natural beauty. Touching a world that for many centuries has remained just like that, feeling like a part of it has become for me a deep and strong experience. "
Evidence of effectiveness
Even on a speculative level, it is not difficult to assess the benefits that being in nature brings us. Having become a trend in psychotherapy, it has also undergone scientific study. Many studies have confirmed that ecotherapy can indeed be effective. One of them, conducted under the guidance of psychologist Terry Hartig, studied the effect produced on 3 control groups by three types of recreation: a walk in nature, a walk in the city or listening to music, sitting indoors.
The decrease in the level of anger and the general improvement in the emotional state were noticeably more intense among the participants of the first group after being outdoors. Another study was initiated by the Mind Mental Health Charity. It showed that outdoor walks in 71% of participants reduced the manifestations of depression.
Healthy pet contact reduces aggression and agitation in children and the elderly with Alzheimer's
For comparison, those who spent time in shopping centers, this figure was only 45%. Beneficial effect on the psyche is not only what a person sees in a natural environment. All other sensory organs participate in the process, this synergy provides the maximum benefit of "green" therapy. But even a single effect on vision, hearing and smell gives positive results.
According to another study, listening to the sounds of nature – the sound of water and birds singing – helped participants in the experiment recover from psychological stress faster than listening to audio recordings with the noise of the freeway. And the smell of fruit, distributed in the hospital, led to a decrease in depressive mood in patients.
Available features
Direct and full access to nature is not possible for everyone and not always. Therefore, ecotherapists offer patients at least a partial practice – for example, hanging photo landscapes to improve mood and level of satisfaction with life.
One of the research projects of researcher Roger Ulrich confirmed that patients who underwent heart surgery could better cope with anxiety and were less likely to need medication after images of trees and ponds were posted in the intensive care unit.
Another researcher, Rachel Kaplan, scientifically proved the fact that office workers, whose view from the window was "green," more often than others reported satisfaction with work and life. Also interesting are the data from studies involving children – those who lived near the corners of nature showed better abilities for concentration, mindfulness and self-control than those who grew up surrounded by concrete.
After children with diagnosed ADHD spent time in nature, they felt noticeable improvement compared with those who sat at home or walked in the city. According to experts, indoor flowers at the child's workplace positively affect the manifestations of creativity, improve productivity and flexibility in solving problems. Healthy pet contact reduces aggression and agitation in children and the elderly with Alzheimer's.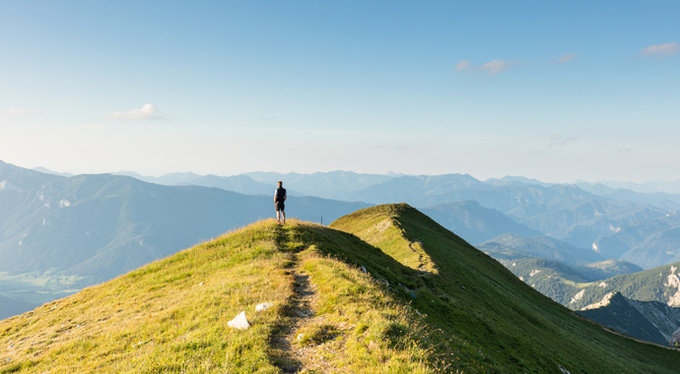 Directions of ecotherapy
Some experts practice ecotherapy as the main direction in working with clients and patients, while many, evaluating its undoubted advantages, have included ecotherapy in their methodical arsenal as one of the treatment options. The term "ecotherapy" is an umbrella term and includes several rather different techniques. Some of them require the presence of a psychotherapist, others are effective when working in groups, and others are ideal for healing privacy.
Here are some of the most popular green therapy practices:
1. Meditation in nature
Classes are held outdoors – for example, in a park, sometimes in a group. Participants select the object that attracts them – for example, a tree – and think for a few minutes about how it is associated with them and what can be learned from it. So, an elderly person suffering from a loss of self-esteem can strengthen self-esteem by meditating on old trees in the forest. The lesson often ends with sharing – the exchange of impressions and ideas.
2. Gardening
Good old-fashioned work in the garden or garden is used by ecotherapists to treat stress, burnout and substance dependence, as well as in cases of social isolation in the elderly. In Chicago, special programs have been developed for war veterans, thanks to which patients cope with post-traumatic syndrome by growing flowers and vegetables.
3. Animal Therapy
One or more animals may be involved in the healing process. Hippotherapy has long been known as an effective practice for people with autism spectrum disorders and other diseases. And playing with a dog, studies confirm, reduces the level of aggression in a person and reduces arousal.
4. Exercise in the fresh air
Walking, running, cycling and yoga in the park contribute to the merger with nature and are often recommended for dealing with stress, depression and bouts of anger.
5. Nature conservation activities

Effective care for nature – for example, tree planting – helps to find a goal and feel hope, optimism. Usually this activity is carried out in groups. This raises the mood due to the feeling of belonging to a group and socialization.
The growing number of people living in cities and isolated from nature, suffering from various disorders, including depression and anxiety, the effectiveness and accessibility of "green" treatment, as well as the fashion for all "eco", suggest that ecoteparia will become more and more and more popular.