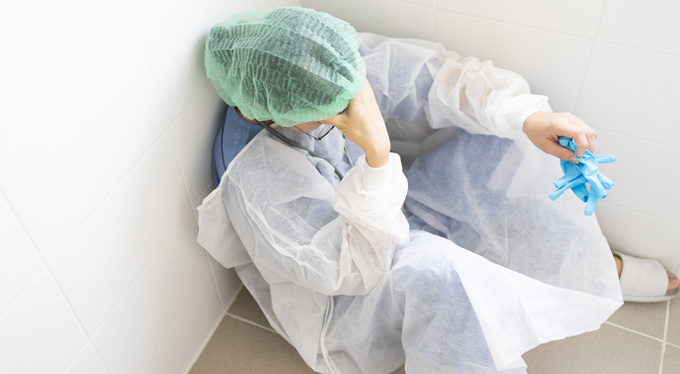 Photos and videos of tired doctors from Italy are circulating on the Russian-language Internet. They rub their faces with blood and bruises because they have to always wear masks. Social media users are deeply impressed by reports of medical emergency protocols: in other words, who they save first and who they leave to die.
Italian doctors have already faced this daunting ethical choice. He is not yet standing in front of Russian doctors. But the reality of such a prospect frightens not only potential patients, but also the doctors themselves.
"I live in a small town, we all know each other here, and the doctors do know all the residents, if not personally, then after a few handshakes," says the head of a department of one of the Russian hospitals. – And I'm not so much afraid of overload, which in the event of a mass disease with coronavirus is inevitable for all of us. I am afraid that I will have to choose. And yes, we were taught this, we are ready for it. But when all this is in a concentrated form, you are much more afraid, despite the experience. "
Already, Russian doctors are forced to mobilize all their forces in the shortest possible time, practically settle in hospitals.
"I'm not a weakling"
"General fatigue from overloads, disordered wakefulness and sleep patterns – many doctors work in shifts, sleeping in hospitals, plus the inability to fully relax, change into home clothes, hug loved ones, – Russian doctors have already encountered this," explains the psychologist of the Light in Hands »Vera Povetkina. – All this affects their emotional state.
So far they have not had to make a choice of who to save and whom to leave to die, but we in the fund know how the doctors deal with the loss of patients. Therefore, we work not only with parents who have experienced perinatal loss, but also with obstetricians, gynecologists – for them a loss or a medical abortion (when a child is diagnosed with a disease in the womb that is incompatible with life) is a real trauma that they often carry in themselves …
In our society, it is not customary to say that a doctor is also a person who has a right to his feelings. Therefore, now we have organized assistance to all doctors who are faced with the coronavirus – support groups, personal consultations, a call to the psychologist's hotline. "
On the one hand, doctors are professionals. They took the Hippocratic Oath and understood what they were doing. Just as the military, choosing their path, admit that one day a hypothetical war may become real.
On the other hand, these are also people who have children, husbands, wives, and parents. They cannot help their families by giving themselves to patients, and they are not able to get support from loved ones.
In our country, the stereotype is still strong that seeking help from a psychologist is a weakness
"If a doctor needs the support of a psychologist, then this is, excuse me, not a doctor, not a professional," says Georgy, a doctor by training who works in his own cosmetology clinic.
"Unfortunately, in Russia, both at the state level and among doctors themselves, there is no understanding that" help to helper "is not a weakness or a sign of unprofessionalism, but a necessary and natural part of the profession," Vera explains. Povetkin. – But, fortunately, this position is gradually changing.
I studied with my Israeli colleagues how to deal with injuries in emergencies, man-made and natural disasters, and military operations. According to the protocols, they have a mandatory group of psychological support for all helping specialists. And psychologists working in emergency situations, in turn, must attend a support group from other psychologists. "
In our country, there is still a strong stereotype that seeking help from a psychologist is a weakness. In reality, seeking psychological support allows doctors to take care of themselves so that they can help their patients for as long as possible. And also reduce the impact of stress, quickly restore your resources.
In addition, "helping those who help" is the prevention of emotional burnout for doctors who are now at the forefront of the fight against coronavirus.
We all go through trauma
We are now experiencing trauma of varying intensity and facing loss. All those who, due to their duty, cannot be isolated and protect themselves: volunteers of hospitals and social services, couriers, doctors of clinics, shop assistants, pharmacists, drivers – at first they mobilize, gather strength, feel a surge of energy, but then inevitably experience recession.
"From the experience of other countries, we are beginning to realize that a pandemic is not a short-term event. On the one hand, we understand that the pandemic is not eternal and will end, but on the other hand, no one can give an accurate forecast when we will be able to return to normal life, "says Vera Povetkina. "We need now to consciously spend our strength and internal resources."
Doctors consume "oxygen" faster, and therefore it must be replenished constantly. It is very important to help yourself and accept help. Recognize: "I am not omnipotent, not a robot, but a living person. Yes, I can handle it, but at what cost? "
People who, out of duty or on a spiritual impulse, help others, say about the same as Svetlana, who works in one of the Russian clinics accepting patients with covid: "I find it difficult to admit to myself that I want to cry, that I am tired, I want to hug children. After all, I am a doctor, I must be strong. Patients, journalists, officials are looking at me. "
"Compassion fatigue" – after long and hard work, representatives of helping professions encounter it
"It is very important, even in the regime of rigid isolation in hospital walls, to find a place where you can be alone with your anxieties and experiences. Give yourself the opportunity to miss your children, despite the fact that you deliberately chose a safe distance from your family, says Vera Povetkina. – It is easier for psychologists in this sense. They must have psychological support for themselves – supervision, intervision, personal therapy. They help you avoid burnout and continue to serve your clients effectively. "
"Compassion fatigue" – after a long and hard work, representatives of helping professions and those involved in the field of charity encounter it. If you do not pay attention to your condition in a timely manner, do not support yourself psychologically, then the likelihood of post-traumatic stress disorder (PTSD) is high.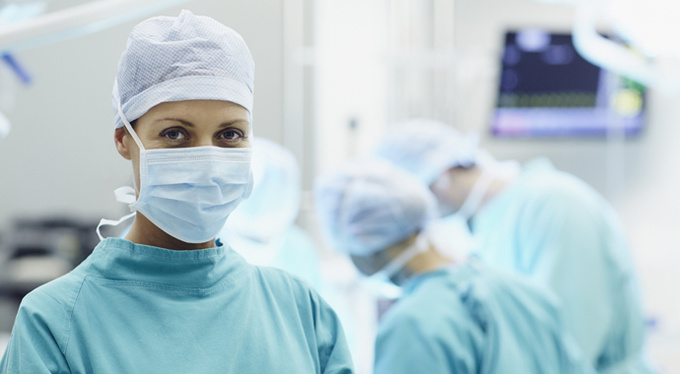 Help yourself and recharge your batteries
In quarantine, being in self-isolation or in a hospital, we may notice various unpleasant symptoms in ourselves: insomnia, drowsiness, a lump in the throat, a feeling of squeezing in the neck, headaches, impaired appetite, anxiety, fears. This is how our psyche adapts and tries to cope with a stressful situation.
"It is important not to ignore these manifestations, but to observe them and try to realize:" What is hidden behind this? What am I trying to eat when I'm not hungry? What am I afraid of? What is the worst thing for me in this situation? " – suggests a psychologist.
When we talk about unpleasant experiences to a loved one, friend, psychologist, we help ourselves to reduce the intensity of bodily and emotional manifestations.
When doctors and nurses notice such symptoms in themselves, it is important to take a moment, allow yourself to stop and "breathe out," with the help of a psychologist, find resources that you can rely on and again rush into battle with the pandemic.
It is important to recognize that you are not a superhero from the movie, but an ordinary person who has a limit to physical and mental capabilities. Take care of yourself, using even a small break in work, lie down for at least a few minutes, take a nap, eat.
Many helping professionals work on the idea of ​​rescue, heroism and burnout, sacrificing themselves
There are simple techniques to help you deal with anxiety and fatigue. Vera Povetkina suggests: "The simplest exercise is called" Butterfly ". Sitting or standing, cross your arms over your chest, place your palms on your shoulders. And you begin to slowly and rhythmically raise your fingers alternately of your right and left hands. This technique helps not only calm down, but also relieve fatigue. "
Another exercise will help you feel the soil that has gone from under your feet, feel the support. It is best to take off your shoes and socks and stand or walk barefoot.
"In Russia, we are just learning to take care of ourselves," says Vera Povetkina. – Many helping specialists work on the idea of ​​rescue, on heroism and burnout, sacrificing themselves both physically and emotionally.
But taking care of themselves, turning to a psychologist does not mean at all that they are not coping with their mission. On the contrary, it makes it possible to support oneself in conditions of inhuman stress, tough decisions, titanic work that none of us dreamed of. A psychologist is not a guru, he will not teach you how to live properly. But it will be there and will allow you to find resources in yourself. "
How can we help doctors and everyone who is helping us now? Take care of yourself – do everything not to spread the infection, to stay healthy (follow the regime, eat right). This is our best help for doctors.
The telephone hotline of the Light in Hands Foundation for doctors and medical personnel: 8-800-511-04-80.
Psychological assistance program for doctors and health workers involved in the treatment of coronavirus from the Association cognitive-behavioral therapists: the opportunity to get 5 free consultations (by agreement with the therapist, the program can be extended). Confidentiality is guaranteed. To register, fill out the form by

link

…
The telephone number of the Moscow service of psychological assistance to the population: +7 (499) 173-09-09 (Monday-Friday from 9:00 to 21:00, Saturday from 9:00 to 18:00, Sunday is a day off), the call is free; from a landline phone at 051 – round the clock, free call; from a mobile phone ("MTS", "Megafon", "Beeline", "Tele2") at +7 (495) 051 round the clock, the services of a telecom operator are paid at the rates for outgoing calls.
The telephone number of the emergency psychological hotline of the Russian Emergencies Ministry (around the clock – anonymously, free of charge): +7 (495) 989-50-50. Psychologist consultations around the clock, anonymously, free of charge. If you call from another city or country, long distance communication is charged.