52,659
30 principles of communication: to be remembered
with smile
Take care and value all those people with whom life faces you. A good relationship is ultimately a good life. If this is not the case, then it's time to change something. What exactly, says business coach, author of best-selling psychology of communication Jim Fannin.
Practices how to
Man among people
If you collect all the acquaintances in a lifetime, you get a huge list. Parents, friends, colleagues. Classmates, teachers and trainers. Children, neighbors and husbands. Already a lot. But there is still a huge part of the list: a doctor, a hairdresser, a seller from whom you have been buying bread for many years. Those with whom you met on a trip last summer are friends by interests and in social networks.
Each of these people plays a role in your life, each makes life happier. And this huge personal database is the most important acquisition, the main value in life.
Take care and value everyone with whom life faces. A good relationship is ultimately a good life. If this is not the case, then it's time to change something. It's time to make sure all your relationships are good. Do not take anything for granted.
There are people who are first on your list. This means they need to be seen as often as possible. It often happens that we keep them in our memory, remember them and think that this way our connection remains strong. But meanwhile, relations cannot be called relations either.
Look carefully: what kind of relationship needs to be repaired and fixed? Where is a restart needed? What relationship needs to be given a new impetus? Where to click delete?
Call old school friends, have a picnic with the children and their friends, offer those who you only see in a working environment to take a walk in the park in the evening. Go on vacation for new experiences and new friends!
"Talking to be heard" – PSYCHOLOGIES Online Marathon
August 19 PSYCHOLOGIES launches online marathon. In 10 days you will begin to sound clearer and clearer, cope with fear and excitement before public speaking and difficult conversations in ordinary life. But the main thing is that you will see how your relations with others will change: friends, relatives, acquaintances and strangers. You will gain self-confidence and a charge of motivation. Hurry up to join in the link!
Communication principles
To maintain a relationship and to always be remembered with a smile, Jim Fannin offers 30 simple principles for communication.
1. Starting a conversation with someone, tell yourself: "I would not want to be anywhere now, only here, in this place!" People will feel it.
2. Patience.
3. Compliments. And one more compliment.
4. Avoid always giving your point of view or comments at the end of the conversation.
5. Do not take yourself too seriously!
6. Ask great questions and you will receive great answers.
7. Be attentive to the melody of the conversation. Notice in time when the tone begins to change from positive to negative.
8. Speak and act calmly, and your interlocutor will reflect you like in a mirror.
9. Avoid sarcasm if you want to joke.
10. Talk about what brings joy to others.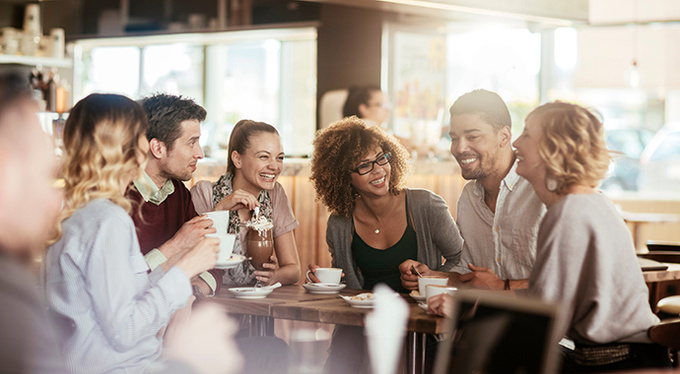 11. Reflect the joy of others in a mirror.
12. Avoid "selling" yourself, your career, and your life.
13. If someone wants to change the subject, do not interfere.
14. Never speak as a victim or judge.
15. Speak very carefully about sex, religion and politics.
16. Know and care for the interlocutor's dreams.
17. Avoid spreading and listening to gossip.
18. Lift the person up, but not lower.
19. 90 seconds! Exactly so much must pass before you express that you are not happy or with what you do not agree.
20. Always in conversation, look for common ground and assume that each act has good intentions.
21. Do not interrupt!
22. Always say "goodbye" as if that is what you mean. Make farewell warm and warm.
23. Avoid talking and speaking behind the eyes. Gossip has long legs, and she is able to run to her main character, and even more so, sooner or later he will reach you.
24. Unspoken negative emotions will eventually turn into negative actions. Talk right away about what's bothering you.
25. Smile, or better yet, exchange smiles.
26. When you notice that your interlocutor becomes too self-critical and scolds himself, do not boldly disagree with him!
27. Note the good intentions of the interlocutor and thank for them.
28. If you are discussing a question, talk about it simply and in the case.
29. Do not try to fill the pause.
30. Always tell the truth. Point.
About the Author: Jim Fannin is a business coach advising senior executives of Fortune 500 companies and famous athletes, author of the bestselling book 90-Seconds To A Great Relationship.