It is difficult to imagine a sex life in which there is no room for fantasy. Sometimes we unknowingly attribute to a partner or strangers the qualities and thoughts that excite us. It would seem, what's wrong with that? According to the scientific journal Sex Research, 98% of men and 80% of women from time to time think in an erotic way of someone other than a partner.
At the same time, many would prefer not to know about such a partner's fantasies. A conversation about this topic can easily end with accusations of infidelity. But is it possible to equate real betrayal and thoughts that we do not plan to carry out?
To do this, it's worth figuring out why we need fantasies.
We can't be everything to each other
"In my sessions, I often see couples whose relationships deteriorate due to jealousy," says Seth Meyers, a psychotherapist and couples specialist. – I explain to each partner that no one person can satisfy any of their needs – for sex or anything else. I recommend that couples learn to accept the other as a whole as a separate person, which means accepting that the partner may fantasize about others. "
We play different scenarios
Sometimes it is difficult to understand what we really want. Education, ideas about sex that surround us, our own "blocks" acquired as a result of bad experiences – all this makes it difficult to openly discuss certain points with a partner.
In our fantasies, we can be more free and secure at the same time. The craziest performances that we can direct in our heads are possible precisely because of the sense of control. The involvement of other people can help us detach ourselves from our current relationship.
People in our fantasies are puppets, with them we can not feel shame and awkwardness.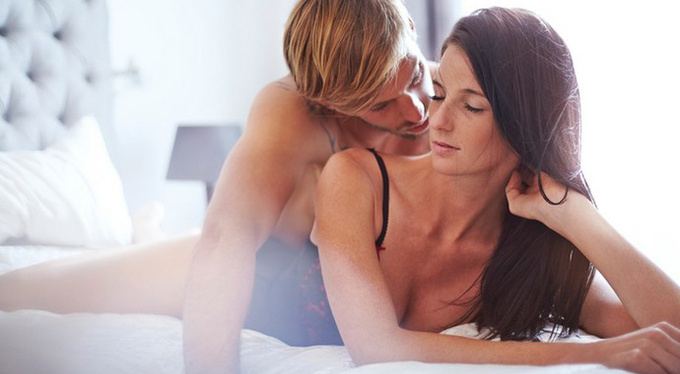 We are burdened by "absolute" closeness
We fantasize not because we do not love our partners, but because our life is closely intertwined with their life and we need some freedom from the presence of another. "We think of others not because or not necessarily because we are not close. We may even be too close, explains psychotherapist Susan Whitbourne. – Good sex takes some distance. It is given to fantasy. "
We organize our internal space in the same way as we equip a home. Fantasies can be a way to "ventilate" rooms and breathe fresh air into them, or they can be part of our private corner, where everyone else is denied access. This is one of the reasons why we should respect our partner's fantasies – the element of secrecy and inaccessibility is exciting, and this is good for the relationship in general.
When to worry
"When partners have been together for many years, it's natural for each partner to fantasize about having sex with other people," explains Seth Meyers. "However, if these thoughts are always present, during every moment of intimacy, this is not a good sign: there may be something wrong in the relationship."
If you are constantly fantasizing about someone else, perhaps this is a psychological mechanism for avoiding the "uncomfortable" feelings that are present in the relationship. You may be bored, angry with your partner, and then your imagination gives you protection from unpleasant intimacy.
It is worth repeating again: fantasies exist largely because they remain fantasies. "The irrational part of your mind is afraid that you will open the floodgates of desires and will not be able to control their flow," says Susan Whitbourne. "It's safe to imagine having sex with someone precisely because you know you will never do it in reality."