Key ideas
Children become a tool for achieving happiness. When stability is rare in work and marriage, parents unconsciously assign their children a mission to become the meaning of their lives.
Fear of not being up to par. Neurologist, psychologist, speech therapist … Parents increasingly rely on them … losing spontaneity and faith in their own strength.
Unwillingness to exercise authority. This is not very pleasant for parents, but it is necessary, and above all – for children.
"Yesterday I was tormented for half a day, trying to figure out if I had the right conversation with my ten-year-old daughter! – 38-year-old Marina admits. – Not that she had any special problems, but every time, making a decision, I doubt: is it necessary to do so? Have I found the right words? Honestly, sometimes I envy my parents who raised me without being tormented by such questions. "
Today there are many parents like Marina among us. Making an effort to cope with their role as best as possible, constantly feeling guilty, they sometimes get lost in conflicting opinions and advice about parenting, become amateur psychologists or seek to resolve any issue with the help of specialists.
How to maintain authority without suppressing the child? Respect his personality without pushing for permissiveness? Be both a close friend and an authoritative, strong adult? Parents need answers to these questions today more than ever.
Burden of hope
Not everyone can count on a stable job or a strong marriage, which is why children so often become for parents the personification of their hopes and the meaning of life.
"In addition, in our society there is a steadfast opinion that" children are more important than parents, "which means that" for their sake we must sacrifice everything, "says psychotherapist Yekaterina Zhornyak. "Such an incorrect attitude literally forces fathers and mothers to view the child as almost the only justification for their existence."
She imposes an overwhelming task on the child himself – to always embody the ideal. "Since the divorce, children have been my top priority," says Arina, the mother of a three-year-old daughter and eight-year-old son. – I have everything under control: their entertainment, circles, school and home life. Of course, it's hard for me, but how else? I want them to be happy. "
Feeling that "educational power" is lacking, parents look for answers on the Internet, uncertainty interferes with trusting their intuition
To create perfection – to raise an ideal child – can only be done by the almighty. But, as psychoanalysis explains, the feeling of omnipotence once filled each of us with happiness in infancy. Now we can relive this feeling thanks to the "child-object" who is able to prove our parental competence, delighting our ego with their successes.
Feeling that "educational power" is lacking, parents are looking for answers in the literature, on the Internet, at the reception of psychologists and doctors. Self-doubt makes it difficult to trust your intuition.
"My son always had a slightly hoarse voice," says Olga, mother of 12-year-old Sasha. – It didn't bother me until someone said that my son might have problems with ligaments. We made an appointment with an otolaryngologist, then a speech therapist. As a result, the doctors established … that such is his natural timbre! He could have been corrected, but the son refused: "Why on earth? I've always said that. " That, as they say, is the voice of reason that I have lost! "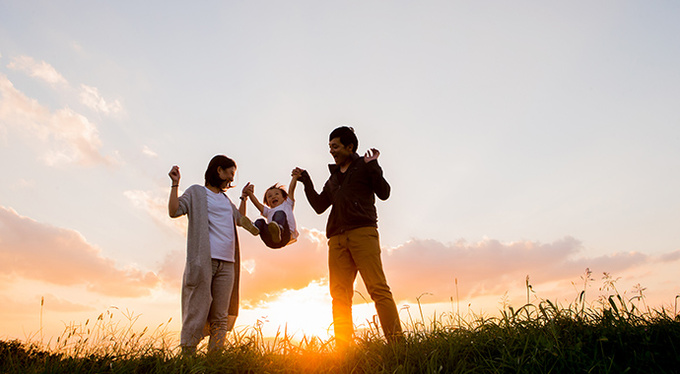 Generation "psi"
"Many parents have the impression that a specialist consultation is capable of solving all the questions at once," says Ekaterina Zhornyak. – In fact, the task of a psychologist is not to issue a miraculous recipe or teach you to live correctly. In most cases, he informs parents about the mechanisms and methods of communication with children and helps them find their own approach to the child. "
In other words, you shouldn't go to a psychologist to decide what is the best for a junior to do – judo or karate.
Another principle that we tend to forget about: parenting is still a parent's business. Evgenia, a mother of three girls aged 5, 8 and 12, says that during her first pregnancy she read "everything I can" because she did not want to repeat her mother's mistakes. But when her first daughter, according to the law of the "crisis of three years", began to repeat "no" to any request, Evgenia panicked.
"I tried to do as advised in the books, but it was unnatural for me. Only after talking with other parents and observing other children, I realized that I need to learn to combine knowledge with my own observations and sensations. "
"We see how anxious the parents who come to us for the first time are," says psychologist Olga Varpakhovskaya, head of the Green Door Center for Early Socialization of Children. – They are worried about how good they are, how others evaluate them, whether they and their children are far from ideal …
We try to help them understand that there is nothing better for a child than his own parents. And the worst thing for him is their insecurity and anxiety. We want everyone to make sure that children (and people in general) are different, that general rules often do not work, that parents cannot have the task of raising an ideal child for an ideal life – he needs to be prepared for reality with its difficulties, bumps and scratches …
And we see that we are not working in vain: thanks to the constant exchange of words, experiences, opinions, children and parents learn to accept themselves and others as they are, rejoice at what is happening, and in every sense become more mature. "
Accept your authority
Often, doubts overwhelm parents even when they have to show firmness and authority. Limiting the child, they worry that thereby infringing on his interests, and this generates in them a sense of guilt. In addition, they unconsciously (and unreasonably) fear losing the love of the child.
"Nevertheless, authority is one of the key aspects of upbringing," explains age psychologist Tatiana Bednik. "By setting boundaries, imposing reasonable rules and restrictions, we teach the child to tame his impulses – in fact, helping him become human."
Being aware of your position as an adult and making decisions without resorting to the child as an arbiter is a healthy basis for parental authority.
"My nine-year-old daughter made terrible scenes every time I forbade her to do something," recalls Natalya. "But one day, patience ran out, and she did not manage to pity me. It was a real turnaround in our relationship. I have become more confident in myself and much less worried when I have to be firm. "
"Feeling responsible for a child reduces guilt," says psychoanalyst Katrin Matlin. – After all, in this case we take upon ourselves the consequences of our actions. Being aware of your position as an adult and making responsible decisions without resorting to the child as an arbiter is a healthy basis for parental authority. "
mission Possible
"We are pioneers," think Daniel and Alena, parents of teenagers 15 and 18 years old, "after all, before children were brought up according to a template, and we have a choice. Many misses can be avoided by using special information. The main thing is not to follow it literally, like a tram on rails. "
This flexible stance seems to be becoming more popular. According to a survey conducted on the Psychologies website, 46% of parents believe that they perform their educational function "rather well". And to the question: "What helps you with this?" – 32% answered: "Additional information". 26% admitted that they cope with all the issues on their own, 5% said they rely solely on their own intuition.
Does all this mean that the mission of being a good parent is achievable? The answer will be yes, but with the conditions:
do not consider yourself omnipotent;
not strive for perfection and not try to raise the perfect child;
understand that limitations shape personality;
establish reasonable prohibitions without a sense of guilt and finally harmonize their own knowledge, values ​​and feelings.
"To love children without fanaticism!"
Psychoanalyst Catherine Matlin calls for this to modern parents. "Love is not all that we can give children. Moreover, you need to be extremely careful with this feeling: they can crush, enslave, insult and even kill. A crime motivated by mad love is the only one that deserves the indulgence of the judges. "I loved him so much that I could not survive when he began to move away."
But love does not mean possession or suppression. This means being ready to do without a child, to let him go one day – and it has been known since biblical times how difficult this is. Loving children so that they belong only to us, without admitting the thought that someone else besides us can make them happy – this does not end well. If parental feelings are not selfless, they will not allow a child to grow up with dignity and self-respect.
There should be no other meaning in the words "I love you so much": "You owe me everything." Growing up children need other words: "I love you so much that I can let you go, I love you for your own sake." So let us beware of a feeling that brings pleasure only to ourselves and turns our children into idols – even if for admiration. "