It often happens that people who have long-term relationships, everyday problems, children, forget that they are not only spouses, but also beloved. Check: what is written below about you?
In the morning, right after the alarm clock rings, you jump into the shower and rush to work instead of lying in bed a little more, hugging under the covers, telling each other dreams, sharing plans for the day.
After work, you watch TV shows or sit on your phone instead of chatting or having fun together.
On weekends, it's always the same routine: he plays games on the Playstation, she goes to yoga and meets friends. Or he walks with the children, and she cooks lunch and dinner. Hugging and having sex? Reschedule to next week.
If you realize that you have been living together as neighbors for a long time, that you have less and less common activities (and we do not take into account walking with children, cooking, cleaning), that you have lost touch with each other – the rule "2-2-2" just for you.
It will not let the routine completely kill the chemistry between you, it will make the relationship fresh and exciting. You will again feel that there is no one closer to you. The main thing is not to wait until each day turns into "groundhog day". Free up space on your calendar and love each other deeper and brighter.
Every two weeks
The first two in the "2-2-2" rule means you eat nice and tasty together every 14 days. Find a chic restaurant or cafe. Book in advance so that you will definitely find a place and the evening will not be a disappointment. Let it be a surprise for one of you. Switch next time and for the second time he will prepare a surprise by choosing a different place for dinner.
Maybe you will go to an Italian cafe where you had your first date. Maybe look at which new shopping centers have opened in the neighborhood, and there are new cafes in them. Let it be a respectable restaurant today, and another time a small bar with three tables. Instagram offers many options. Try to check the virtuality for a tooth.
There is another plus in these dates: you create an opportunity for each other to dress up in the evening dress and change home tracksuit for a dress and jacket. And to see each other differently – beautiful.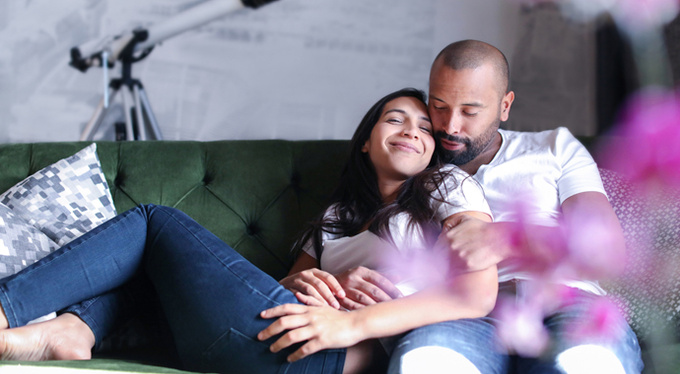 Every two months
The second two means a weekend just for you – without shopping, cleaning the apartment and other obligations. Disconnect phones, leave for a new location, book a hotel room on an unknown road, which you can choose by simply closing your eyes and pointing your finger at the map.
You will have time for deep conversations: about dreams, about thoughts and views, about feelings. "Real Talk" is coming into fashion. The real conversation is not about routine family matters, worries about an apartment, work, but about the innermost, about what has long been spinning in the language and in thoughts, but there was no time to tell each other.
Or maybe you sat in four walls and your bodies require movement? Nothing invigorates and refreshes like a wellness trip or a hike for two without friends and children. The possibilities are endless – it's best to find the one that's right for your couple. Try new things. It is likely that this will give a fresh impetus to the relationship.
Every two years
Every second year of your partnership, you must, according to the 2-2-2 rule, only take the two of you on vacation. And try to put your phones aside, or better yet, turn them off, even if you really want to download endless photos and stories. This way you can enjoy the moment, look more into each other's eyes, and create memories that only belong to you.
If you still want to capture beautiful sunsets or a romantic breakfast in bed, record everything on camera. It sounds old-fashioned, but you won't be able to immediately share a photo with your friends. Live the happy moments after your vacation when you download videos to your home computer. Well, you will choose the best photos for social networks without compromising your personal time with each other.
If you find the 2-2-2 rule too harsh or impracticable, you can always change it. And offer something of your own.