3 624
Optimists have fewer financial problems
Anyone who is optimistic takes more pleasure in life. But how to become an optimist? Psychologists have not yet come to a definite answer. There are at least two factors that, as polls show, make a significant contribution to our positive attitude. This is age and money.
The younger and less stressed due to financial issues, the more optimistic we are. According to a survey by the German Forsa Society for Social Research and Statistical Analysis, almost 90 percent of people aged 20-30 said they were looking forward to the future.
Thus, this age group showed the most optimistic indicators among all respondents. However, among people of all ages, surprisingly, there are many who try to save and save money, and it is they who are more positive about the future.
Three out of four German citizens who spend their money wisely are looking forward to the future. Among those who do not protect accumulation, only one of two is optimistic.
Is optimism a consequence or a cause?
Do savings really boost optimism, or do you need to be optimistic to maintain income levels at times of low interest rates? The authors of the study believe that those who create a financial pillow look to the future with confidence and joy. Therefore, saving is not just cool. It turns out that saving makes you cool.
Positive thinking is the key to success. These words sound like a motto on a motivational poster, but it is scientifically proven. According to a Frost Bank report in collaboration with a research group in the field of positive psychology, people who are optimistic about their financial future are seven times more likely to be financially prosperous.
Researchers have found that our financial success depends on our thinking. Their optimistic attitude helps optimists to overcome difficult circumstances, unlike pessimists.
In other words, if you think that the future is bleak, then most likely you will sadly wait for your pension. But if you remain positive, then you are more likely to make the right decisions and realize your optimistic plans.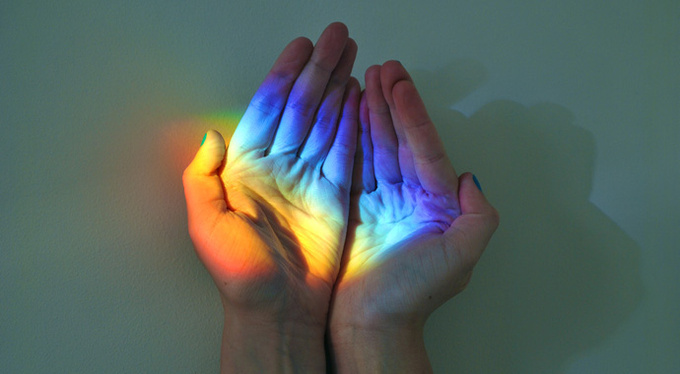 Dreamed of traveling in adulthood? What did you do today? Surprisingly, it is precisely the positive-minded people who are more inclined to calculate their future and prepare it.
61% of optimists created an "emergency fund" (airbag), among pessimists only 43% took care of this. Optimists will always find ways to save, even when there is little money.
Another natural pattern that is visible to the naked eye without special research: an optimistic approach to life is more characteristic of young people. Strength in its prime, everything on the shoulder, long life ahead.
The older the person, the more experience he has had of lived mistakes and full of cones. And, accordingly, caution, attentiveness and balanced decisions are growing, and healthy skepticism arises.
And this is logical. As Mark Twain said: "There is no more terrible sight in the world than a young pessimist. Only the old optimist can be worse. " But we dare to rephrase the classic: financial stability in the future inspires optimism, and this encouraging prospect is definitely a pleasant sight.
Three components of financial well-being
So what determines financial optimism? Researchers found that the owners of this attitude have three characteristics: they feel comfortable talking about money; they strive for development, progress, not perfection; they are constantly ready for the unexpected.
This means that they are more likely to take financial advice (and follow it), knowing that it is better to take small steps towards the goal than to do nothing. They learn from their failures, rather than trying not to notice or avoid them.
If you are having difficulty with financial decisions today, it may not be easy to look into the future with optimism. But it is better to take small steps, and not act sharply and radically.
The first step is to draw up a detailed budget and carefully look where all your money goes. You may find that you are still paying for some service or monthly subscription that you have not been using for a long time. You may be shocked to see how much money is spent on food out of the house every month or how much you buy.
If you cannot live without takeaway morning coffee, you can simply reduce it to three or four per week, instead of buying every day.
Browse your budget in all categories and try to find the ballast in each. You will feel that your financial life is under control, it will bring peace and confidence. Saving a few hundred rubles in each area of ​​life can turn into thousands of rubles a month.