Like on the window: three problems of online dating
We increasingly meet online, choosing a partner right on the smartphone screen. This is convenient and consistent with the rhythm of our lives, but what pitfalls hide online dating and how to avoid them?
Online technology has significantly affected dating. Many changes were positive, for example, expanding the circle of potential partners and selecting people based on given characteristics. University of California Psychology Professor Kelly Campbell writes: "Actually, online dating is now responsible for about 20% of marriages."
But this article focuses not on the pros, but on the possible negative aspects of the phenomenon. Campbell highlights some pitfalls for those who are sitting on dating sites, and offers solutions.
Excessive attention to appearance
Sites and dating applications where people are represented in the form of profiles – photos and a brief biography – contribute to the reassessment of appearance. Although "meeting by clothes" is normal, but with traditional acquaintances, for example, through friends, at school or at work, we have the opportunity to see in a person much more than just appearance, and based on our overall impression, decide whether I want to date him again.
Quick and often superficial scores related to online dating can lead us to lose sight of those who might turn out to be good partners. How to solve this problem? Kelly Campbell recommends expanding the range of her "type" in order to get more possible matches. The attraction can be more intense and lasting when we learn the nature and manner of behavior of a person, because they affect the degree of his physical attractiveness. It is worth giving people the opportunity to show their identities before discarding them.
A "one-time" relationship approach
Suppose two people have a coincidence, they exchange messages and go on a date. The context in which they first met online sets them up to further explore each other. But instead of focusing on the positive qualities of a person, people going on dates seek out something to complain about.
One of the reasons for this trend is that online dating opens up a wide range of potential partners for a person. The buyer's logic works: if one candidate has too many shortcomings, it is easy to move on to the next. When people meet in the usual ways, they tend to look closely for a while before starting to meet.
This allows them to get to know each other better and make a more informed decision about whether to continue communication. How to avoid a trap? Focus primarily on friendship. Campbell recommends placing a friend request in the profile or selecting "search for friends", depending on the interface of the site or application. By doing this, we remove the unnecessary stress associated with waiting for a romantic relationship, stop looking for flaws, and instead focus on the overall impression of the person. Is it also worth reminding everyone who is looking for that friendship is the key to a long romantic relationship?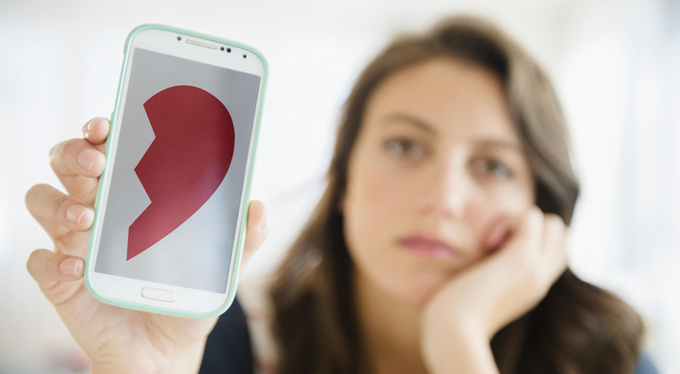 Risk of being cheated
You can face deception in any way, but on the Internet the risk is higher, and some forms of fraud are unique to online dating. For example, a person may not tell the truth about his marital status or sexual orientation in a full-time context, but a lie about gender and physical appearance is possible only online.
Callie Campbell cites research data that reports: up to 90% of dating sites were tricksters, and this, as she put it, is a huge number, considering that according to 2009 data, about 50 million people took part in online dating. Most people understand the risks, face fake profiles, meet dangerous people and experience emotional distress, but still continue to use these forums.
How to avoid cheating? It is worth listening to intuition and pay attention to alarming signals. For example, if a person refuses video chat and immediately offers to meet in person or if he seems too good, then he is probably hiding something. "Do not waste time with someone you do not get the respect and treatment that you deserve. If you are looking for a relationship, and a person is not ready to spend time and energy meeting with you, then he is not the one you are looking for, "Campbell summarizes.
Applications and dating sites offer many opportunities for those who seek to find their person. The main thing is to remember security and approach the process wisely. No matter how these resources sometimes resemble a storefront, other laws apply when meeting and communicating with people.
About the Author: Kelly Campbell is a psychologist and professor at the University of California.