46 354
How girls love
Free, liberated in everything, including love and sexuality … They are considered to be such – and what are they really? We invited these girls to the editorial office to find out what 20-year-olds think and how they see themselves. Psychotherapist Inna Khamitova joined the conversation.
Know yourself
Man and woman
The generation of 16–25-year-olds is called relaxed, self-confident, lazy, irresponsible, tolerant, and over-communicative individualists. And what do they themselves say about themselves? According to sociologists of the Public Opinion Foundation, for girls, the most important life values ​​are family, love marriage, friendship, love, money. For young men, the order of preferences is different: they choose primarily friendship, money, family and, finally, love marriage.
So what are they? Do you still fall in love, dream, suffer? Six Moscow students from 19 to 22 years old accepted our invitation to talk about themselves and what love is at 20.
The first to come to the meeting was Katya. She is a little confused and, while we are waiting for the others, she is timidly considering the editorial staff. Then Julia appears, she greets friendly and begins to help arrange cups on the table, spreads tangerines and cookies. Yana, Lisa and Ksenia come together, funny and lively. And finally, Anya – she got into a traffic jam. We sit around the table and start.
Love, guys, sex, relationships, plans for the future … Obviously, they are very interested in the subject of conversation. Seriously, now laughing, they join in the discussion and listen to each other very carefully.
Who to fall in love with?
How does love arise and is it possible now, like Bulgakov's Margarita, going out into the street to meet Him? The first answers are still cautious – girls need time to get used to each other, to get used to the role of interviewees.
"It is very important for me to know a person well, and this takes time," Lisa admits. "Even if I notice that a guy may interest me, I still need to make sure that we intersect, we have something to talk about, that we are from the same space." Katya agrees with her: "Otherwise, after a short period of passionate love, all these" Ah, dear, dear! ", You suddenly understand that there's nothing to talk to him about."
I have no objective criteria: status, appearance – all this does not play a role. I listen only to my intuition
"Not necessarily," says Julia, who met her young man, Alik, just in a cafe two and a half years ago. – I do not have objective criteria: status, appearance – all this does not play a role. I listen only to my intuition. Alik just captured me with his charisma, an attraction instantly arose. And my friends did not see anything special in him. But I feel intuitively – it's him. "
Words about female intuition inspire Yana. "When I feel sympathy for me, I ask myself:" Do I like this person? "And if so, then maybe we will meet him. I don't have any type, just one criterion, just like it or not. "
"And it's just that I'm not like people, it's not normal," says Ksenia, who has less experience. – I still have a feeling that everyone around, both the guys and the girls, know some unknown system of "meetings". And then the relationship develops according to the well-known pattern, which for some reason I do not know … "
Comment of Inna Khamitova: "Acquaintance, love, romance – they always present a certain risk, the likelihood of error and disappointment. For some girls, this risk is too high, and they prefer a more predictable option – relationships with familiar young people. Others are experimenting, and this helps them above all to better know themselves and their desires. The history of previous loves and the example of parental relationships affect their ability to trust another person, create close relationships, and not only in a couple, but also in friendship, work.
Men: completely different
It is impossible to talk about love and leave men aside: they constantly arise in our conversation – in words, thoughts. Girls agree with each other: men differ from them, they are different. And to know them, you need to talk to them. "This is the only way to get to know another person," Ksenia is sure. – Understand his logic, what he is guided by. But no need to redo it for yourself or for the better – in no case! You just have to try very hard to understand why he is. "
Along with differences, there are always reasons for quarrels. And what if a conflict arises? "I did judo, I immediately hold a reception! – Yana immediately responds. – Quarrels are inevitable, but if you love a person, you should wait out the moment when both rested like rams. There is a compromise later, someone is inferior. "
But even in search of compromises, Lisa believes, there are boundaries beyond which she is not ready to go. "There are issues that are very important to me. Of course, not washing dishes or scattered socks, but, for example, raising children, Lisa has no children yet, but her thoughts are very emotional. "And then you may have to decide if I can sacrifice these principles if my beloved does not agree with them."
Understanding that you don't need to "correct" and "customize" your partner indicates your readiness for a mature relationship
Ani's story is completely different. "I live with a very complex person. – The words of the girl feel a certain shade of pride. – We have completely different characters, temperaments. Valera believes that in our couple he should be the leader, and I should be a slave – not because he does not love or respect me, but because he is older, more experienced. "
Anya not only does not protest against such a distribution of roles, but, on the contrary, looks in him for a source for her personal development. "When disagreements arise, I sit down, try to cool off and say to myself:" Stop, what is he insisting on now, is it important for me or not? And if not, what do I need to do to take his position? "Maybe it sounds loud, but a smart woman, living with a successful and wonderful man, should correspond to him, including becoming wise."
Comment of Inna Khamitova: "Not only men differ from women – we are all very different people, and in this the girls' view is quite realistic. We discover the difference between the sexes for ourselves in childhood, but we really feel it when we first start living together in a couple. Understanding that you don't need to "correct" and "customize" a partner indicates a readiness for a mature relationship.
The nuance is with what intonation the words "he is different" are pronounced. If "… and I don't know what to do with it" is hiding behind them, then most likely they are a sign of confusion, youthful inexperience, confusion, fear. Girls only learn to find a balance in their relationships, learn to accept another person, make compromises and defend their opinions, remain themselves. "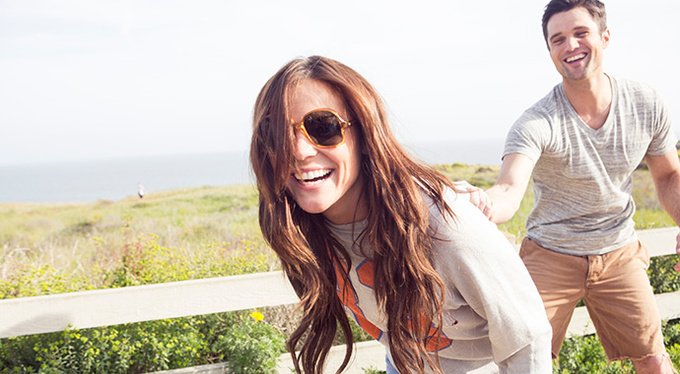 Love: everything must be honest
Otherwise, the girls say, this is not love. Katya says that she never understood the advice "to be a riddle for a man" – not to appear in front of him in a bathrobe, without makeup. "I wouldn't be able to – to be at home all the time at a parade made up. It's the same to constantly play, portray something – just like at work! For the last four years we have lived together with my young man, but I was with him the way I am – sometimes in a faded shirt … This is already so dear, close, why hide something from him. After all, will you not hide something from yourself? "
"I set a condition: the main thing is that everything be honest! – She is supported by Julia. – And this is the only, in my opinion, development scheme of this novel, because it allows each of us to remain ourselves. First love each other, and then, due to the fact that we are honest, become friends. I do not mean the kind of friendship that excludes love, passion, sex, romance, but the friendship that helps us to stay together and be happy … "
Xenia reveals the other side of honesty. "I could never imagine that I could withstand an open relationship. I am a permanent person, and if he suddenly something – I will tear his head! But recently, my friend said: I am warning you – I am fine with you, but I also have other girls. I can change you and warn you about it. And I thought: so what, he warned me … I did not expect such a reaction from myself. "
It suddenly turns out that all the girls, with the exception of Julia, grew up in the families of divorced parents. Perhaps this is a coincidence, but rather a trend, a consequence of the crisis of the 90s.
Comment of Inna Khamitova: "For these girls, love is closely connected with ideas about honest and open relationships: almost all of them are familiar with the sad experience of a break between parents. Therefore, they are afraid of becoming rejected, they are afraid of betrayal. And so strong is the need for honest conversations and clear agreements. "Girls are looking for understanding men, and given the lack of paternal attention in childhood, men who are understanding and custody".
Just sex is not interesting
Oh yes, they are truly liberated and free! The pace of conversation is gradually increasing, stories are becoming more intimate. The girls are very frank, and after some phrases you can now hear: "Just do not publish it, please." Their question about inaccessible men and how they relate to them is especially amusing. "And what does inaccessible mean?" One of the girls is interested. For example, a teacher … "There are none, everyone is available!" – our guests are unanimous.
Do they feel sexy? "Of course, yes," Yana answers, "every time I look at myself in the mirror!" It was a very artistic remark. "When I paint in front of a mirror, I really fly away," Yana continues. – With each wave of the brush I become even more beautiful! I stand then, look at myself, admire! I even stopped painting every day so that this mystery of makeup would have a special meaning. I don't need to go to the bar, catch the eyes of men on me in order to feel my sexuality. I already have it in me! "
For them, sex is a natural continuation of a relationship, no sacred trepidation before him
"It's important for me to see confirmation of my attractiveness from the outside," says Lisa. "I'm not so self-confident, I need some kind of nourishment from the outside from my young man, friend, just a stranger." "And I even taught my friends to compliment me," adds Katya. "They know: when I arrived, I need to say how beautiful I am, beautiful, what a wonderful new hairstyle I have." They already notice all this. "
Can they have sex if not in love? Difficult choice. "After all, there are physiological needs. Let them be more pronounced in men than in women, but we also have them, "explains Lisa. But not everyone agrees with her. "I can't even think about cheating on a loved one or sleeping with someone I don't like," Katya does not make excuses, but understands that her views are terribly up-to-date. "I don't like it that way, it's not exciting …"
Girls agree that it is better to lose virginity with a loved one – when there is such an experience, then it is easier to feel the difference from sex with an unlover. For them, sex is a natural continuation of a relationship, no sacred trepidation before him.
"Before, it seemed to me that, gaining experience, men would like me more," says one of the girls. "And they really told me that I'm cool, but nothing more."
Comment of Inna Khamitova: "Social stereotypes have really changed. Girls are now free to talk about sex and this is very different from previous generations of women. Books about sex, publications in magazines, and TV shows impose on young people the image of an emancipated girl "without complexes". And many are embarrassed to admit that they do not lead an active sex life or even a virgin. "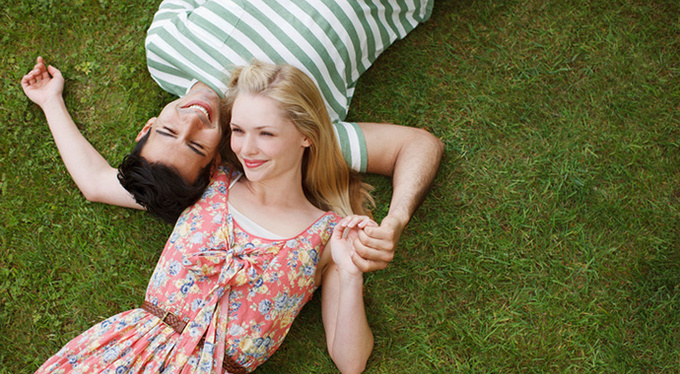 Family: a dream … with reservations
For their mothers to remain unmarried at 25 years old would probably mean to hear – "old maid". "My mother got married at 23, and it seemed to her that it was too late. She loved dad very much, but if they were not rushed by public opinion, everything could have turned out differently, "Katya thinks sadly.
A week ago, she broke up with a young man, despite love and a wonderful relationship for four years. "We remained friends, but it became clear that we can't raise children together. He falls asleep at 12 in the afternoon, and wakes up at 6 in the evening. I will not leave a child for him, he is an irresponsible person. And a loafer. And he will not change, because this is his position. While we were working, relaxing together, everything was wonderful, but the family and the child are not with him … "
Girls agree with Katya – family, children, they will certainly have all this. And it is very important for everyone. Anna and Julia are almost on the threshold of the wedding. "I thought that I would get married only after thirty," says Julia. "But I met that very man — and all my plans were scattered to dust." What I feel for him is more important than what I planned. It is very difficult to meet the person with whom you want to spend your life. When you meet him, you can't pass by. "
"I have always been against stamps in my passport, but many aspects – legal, financial – will become easier if we officially register the marriage," says Julia. "We have been living together for more than two years, so I know for sure what awaits me, and I want this." So after that, something is unlikely for me to change: today is the first number, and tomorrow is the second … "
In marriage, girls do not see the restriction of their freedom. They dream of a free life together
Other girls dream of family and children, but not now, but later, after thirty, when they become independent and firmly stand on their feet. Why? "There is always a risk that the family will break up, and the child should not suffer, it will not be fair to him," Lisa muses.
But what about the wedding? And here everyone, with the exception of Yulia, admits that they dream of a wedding. "It seems to me that once in my life I have to go through this," Yana shares. Although the options for holding a celebration for everyone turn out to be different: a large wedding with the participation of all relatives and a common photo in memory (Lisa), a sudden abduction of the bride (Anna), a small, quiet wedding (Katya), rock and roll and walking around Moscow at night sneakers and T-shirts (Ksenia).
Comment of Inna Khamitova: "All the girls have experienced divorce in the families of their parents or the parents of friends. In many ways, this is due to their overresponsible attitude towards future children. And yet they dream of a happy marriage, although they understand that it can be short-lived. In marriage, girls do not see the restriction of their freedom. They dream of a free life together. "
… It's too late, and we say goodbye. But everyone has the feeling that we have not discussed everything. Perhaps for the girls the most amazing discovery of this evening is that they all care about the same questions. But the answers for each are different, their own.
What do the girls want
According to a survey conducted by the Public Opinion Foundation, the life goals of modern girls are very diverse. Some wish a successful career, others dream of a love marriage. What do they need to achieve these goals, and what of these do they already have?
58% of respondents are sure that the key to success is an attractive appearance and the ability to dress stylishly. But not everyone has beauty and style, and this worries them (41%). Many need financial support from parents and relatives (53%), but not all receive it (48%).
In achieving their goals, girls rely on their character and hard work (53%), on communication and dating – their own and their parents (24%). Approximately half of the girls believe that it is necessary to have a good education. Further in terms of importance are followed by a profitable marriage (32%) and the support of loved ones (32%).