24,905
Drawn adults: life after the orphanage
Twigs of the crib, indifferent or frightened eyes of the child, plates with porridge on the tables – discussing the topic of orphanhood, we often mean small ones. Those who grew up are invisible to us. But they are. At 18 years old, as teenagers, they go out into the world where nobody needs them. Try to imagine how difficult it is for them.
Growing up at graduates of orphanages takes place not like in an ordinary family, not gradually, but at one moment. Until the age of 18, a person lives like behind a stone wall, without thinking about where the food and electricity come from and how much the hoodies and jeans cost. And then, literally in one day, he suddenly begins to be considered an adult and enters the big world. This adult is left to his own devices. What is he completely unprepared for.
Yes, there is a certain amount of money in the account and housing, but it is not clear what to do about it. How to lead a life, plan a budget, make repairs, pay for an apartment, than earn, finally? So, let's say, when an 18-year-old "domestic" child leaves to study in another city or country, he makes a decision with his parents. They discuss all the details, soberly weigh all the risks. And adults continue to keep the situation under control for as long as their son / daughter needs, right? Probably up to 22 or 25 years old is an individual.
In the system of orphan institutions, such a word – "individually" – is not in principle. A teenager who is on the verge of an orphanage is recognized by the commission as capable of independent life. But sad statistics indicate the opposite: nine out of ten graduates of orphanages cannot find their place in society.
This data is open, but few people know about it. Or they know, but they don't understand what can be done about it. Among those who support adolescents are participants in the project "To be near" of the volunteers to help orphans. Program coordinator Maria Rylnikova and psychologist Inga Kozlenkova talk about the most vulnerable points of "no-man's" children. And that we can do.
1. Understand your desires
In everyday life, pupils have even more than they can allow children in ordinary, poor families. Especially when it comes to the metropolitan area. In the summer they are taken to the sea, to the camps. They are given iPhones and expensive toys. They drive to performances and concerts, so often that the stream of impressions the children are not able to comprehend.
Actually, they are not even asked if they want to receive these impressions. Life in the team does not take into account the individual needs of the child. It is unrealistic to check with Dima or Sveta whether they want to have lunch / sleep / walk now or later.
"An adult does not need a feedback reaction, is not interested, it's easier to manage a group of children without it," says Maria Rylnikova. – From infancy, the pupils of the orphanage cease to be aware of their needs, bodily and emotional. They may feel discomfort, anxiety, anger, but do not even understand what it is connected with. A man who was never offered a choice was not asked: "Do you like it? What do you want now, to sleep or to drink? "Does not learn to listen to yourself." One of the tasks of a mentor is to help a teenager understand his emotions and learn about his desires.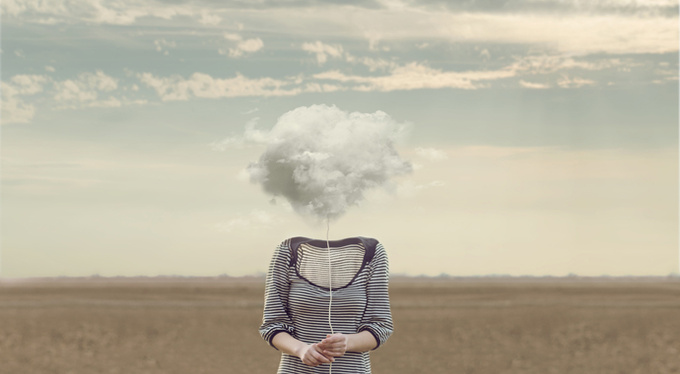 2. Get personal attention
The number of adults who work in an orphanage sometimes approaches the number of children themselves – educators, nannies, teachers, doctors, security guards, cooks. But leaving in a system does not imply a relationship to the child as a subject. "You will do what they say and when they say it."
"Food and care are not enough for development, something else is needed," Inga Kozlenkova explains. – Only reflecting in the eyes of an interested adult, the child understands: I am, I am valuable. Without a personal relationship with a significant adult, the child feels in danger, is in a state of acute stress, and his body works not for development and growth, but only for survival. "
It is not surprising that children from orphanages look 5-7 years younger than their "home" peers. "This period of relations with someone significant cannot be crossed," continues Maria Rylnikova. "The emotional development of the child seems to freeze at that stage, at the age when he was removed from the family."
3. To master social skills
Graduates are very vulnerable psychologically, they have many fears, the most powerful of which is the fear of the future. They have a poor idea of ​​what to do and what will happen to them tomorrow, in a year. They are not ready, do not want, or are afraid to integrate into someone else's social life.
In the family of the child, the parents send them, and we did not trust the educators …
"After school, I had no idea where to go and what would happen next. Immediately choose a specialty is very difficult. We need to sit and think that you are better at … So I went to a construction college. There are no problems with employment, you can go to work at least 14 years old. The question is different. In a child's family, parents send them, he listens to them, believes them. And we often have an attitude towards the educator: this is a stranger, he watches over you, but he is not interested in you, he just makes money like that, that's all. You do not trust him since childhood. And here you are, until you are 18 years old, live in a breech house ready for everything, without thinking about anything. And then bam – you get an apartment, but you have no idea how to pay for it, how to maintain it, how to make repairs. No control – and complete freedom! Many guys immediately start renting out apartments and get paid for it. Someone first of all buys expensive things and does not think about the profession. What kind of study or work? The strongest survives".
Sergey, 21 years old
Few explain to the pupils why they need to study further. As a rule, they graduate from colleges in three specialties – cook, seamstress, landscaper (landscape designer). They find themselves a low-paying job, but they can't stay there for long. Or do not work at all. Cause? They lack elementary discipline, communication skills, which a person in the family learns automatically without hesitation.
For example, the ability to tell about yourself; to resolve a conflict situation without aggression; come to the meeting on time; properly conduct dialogue with management, with colleagues and clients. These young people are always tense and ready to fight back, because years of life in the orphanage have taught them to wait for an attack from the outside and to show counter aggression.
4. Become independent
Only very capable young people with a strong character, motivation, mental resources can get settled in adulthood.
Few graduates then live normally …
"I was brought up in one of Perm's orphanages, and out of the 80 people who graduated with me about 10 years ago, only 11 people live normally today. Some committed suicide, others went to jail, the rest drink, engage in prostitution, take drugs. Some gave birth to children – and surrendered to orphanages. "
Nastya, 26 years old
Experience with a significant adult can be given to a teenager by a volunteer mentor. During the year, he meets with his ward weekly, plays, talks, helps to think about the future, to listen to himself. That is, it becomes for the teenager a kind of guide to adulthood. Those whom he will trust and whom he will be able to rely on.
"By carefully communicating with the child, the volunteer can identify his interests, clarify what he would like to do," adds Maria Rylnikova. – In institutions, these "want" are practically not taken into account. But the main thing that a mentor can give to his ward is the feeling that someone needs him. Only with the support of him can a child grow up, learn to take responsibility, strive for something and do something in this life. Like, in fact, all of us. "
You can learn more about the "Be Near" project and how to become a volunteer. here.